Important Contacts
Below you will find important contact information for The Conservatory at the Plains. If you are unable to find the appropriate contact details, please fill out the form to the right.
Maintenance
For landscape and maintenance comments or to report a problem, please submit a Maintenance Request.
---
District Manager
AJ Beckman performs all functions as our District Manager.
Email: aj@publicalliancellc.com or Phone: 720-213-6621
Note: Title Companies needing a status letter for pending closings, please email our district manager.
The District does not have office space, so please e-mail the Board of Directors with suggestions or comments.
---
District General Counsel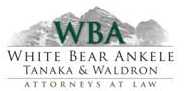 Board Members are extremely proud of the existing relationship with Jennifer Gruber Tanaka at White Bear Ankele Tanaka & Waldron. Jennifer provides legal advice and ensures all legal procedures are closely followed. She continues to be a tremendous asset to our team!
---
Homeowners Association
The Homeowners Association (HOA) is primarily responsible for upholding the Homeowners Covenants (rules and regulations) in addition to managing the clubhouse and taking care of our pool.
Our HOA is managed by Westwind Management Group, Inc. and has a representative in our Community Clubhouse every Thursday, from 1:00 to 5:00pm.
Mail HOA dues to:
Westwind Management Group, Inc.
27 Inverness Drive East
Englewood, CO 80112
Contact HOA:
Cylinda Walker
Cylinda@westwindmanagement.com